Olivia Staples
Director of Social Media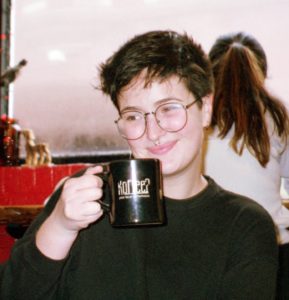 Olivia Staples is a friend of the Martin family. She graduated from Lesley University in 2019 with a BS in Sociology and Social Change. Social justice for LGBTQ+ people and BIPOC have always been a passion of Olivia's, along with working with and advocating for children. Olivia identifies as Queer and is always looking for ways to work towards developing an anti-racist and diverse society. Olivia currently resides in the Greater Boston Area and works at a Preschool as a Toddler Teacher, where her main focus is ensuring that the classroom of Toddlers is a safe and nurturing environment.
Mia Reid
Director of Social Media
Mia Reid is a friend of the Martin family. She is a 23-year-old creative writer, currently pursuing a degree in Psychology. Coming from a long line of teachers who have dedicated their lives to improving school systems, Mia strongly believes that everyone has the right to an education, especially marginalized communities. With a passion for opportunistic learning and equality, she strives to ensure that these communities have access to a bright future. At this time, she resides in New Haven, CT where she spends her summers involved with local activities for children.
Zofia Provizer
Director of Communications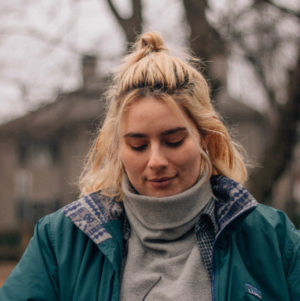 Zofia Provizer is a friend of the Martin family. They graduated from Lesley University in 2020 with a BS in Creative Writing and Women and Gender Studies. While working in the "School Within a School" program of Brookline High School during Fall 2019 and Spring 2020, Zofia used the intersections of creativity, identity, and honesty to establish an environment for students to bring their full selves into the classroom; academically and emotionally. Zofia is constantly seeking ways in which they can be of service to queer youth and use their voice in the dismantlement of racist and oppressive power structures within our world.
Jesse Arsenault
Director of Information Technology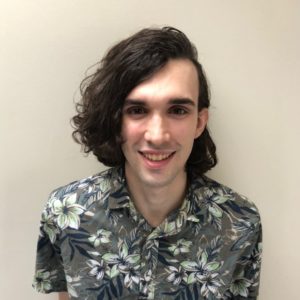 Jesse Arsenault is a technical writer, scientist, and emerging web designer. He is Cas's partner and a future member of the Martin family. Jesse holds a BS in Biochemistry and a Certificate in Professional Writing & Technical Communication from UMass Amherst. His passions outside his full-time technical writing job include foreign policy, languages, and music production. Jesse is deeply committed to lifelong learning: he constantly strives to educate himself and others on sociopolitical issues affecting his local and global community. Jesse and Cas currently live in the Pioneer Valley with their cat, Benjamin.
Cas Martin
Founder & Executive Director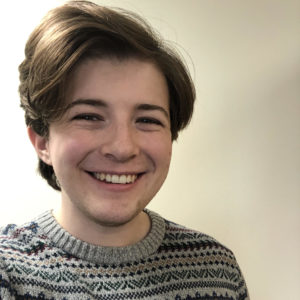 Cas Martin is Paula's son. He graduated from Smith College in 2019, where he studied Music and Education & Child Study. In addition to his musical pursuits, Cas has been working as a writer and editor within the nonprofit sector since 2010. LGBTQ+ rights and equitable education policy are extremely important to Cas; he and his brother Jasper are both proud transgender men. As an independent grant writer, nonprofit consultant, and graduate fellow at the UMass Amherst School of Public Policy, Cas resides in the foothills of Western Massachusetts with his partner Jesse and their beloved cat, Benjamin.
Tim Hemhauser
Founding Director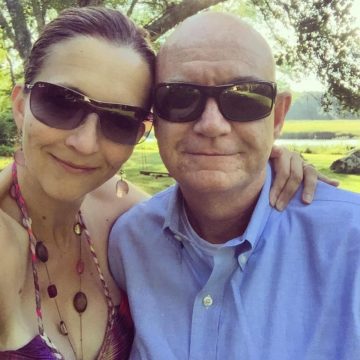 Tim Hemhauser is Paula's husband and caregiver; he fiercely advocated for her during the last five years of her life. A New Jersey native raised in Connecticut, Tim has dedicated his life to service work in the electrical field. He rose through the ranks of Eversource from lineman to his current role as Chief Substation Supervisor. Tim resides in Old Saybrook, CT, with his stepson Jasper; Jasper's partner Nick; and, of course, the beasts: Nellie the cat and Sunny the pitbull. He is a member of the Phi Theta Kappa International Honor Society through his studies at Bismarck State College.
Marlo Kysiak
Founding Director
Marlo Ford Kysiak is Paula's older sister. She is also a proud advocate for equal rights for people of all gender identities. Marlo graduated with a B.A. in Journalism from San Antonio, Texas, and has worked in media, corporate, and non-profit communications for more than thirty years now. Marlo currently lives with her husband Jim in Fort Worth, Texas. They have three children (Jayme, Matt, and Jesse) and enjoy spending time with family and their cumulative cats and dogs.
Mary Ford
Founding Director
Mary Ford is Paula's mother. Based in the Chicagoland area throughout her life, Mary raised her two children as a single working mother in conjunction with her full-time career in sales. She graduated from Monmouth College in Illinois and is still an active member of its alumnae associations. Following her retirement, Mary spent several years living in Connecticut, where she took care of her daughter towards the end of her life. Mary currently lives in Huntley, Illinois, where she balances a vibrant social life with her dedication to Paula's nonprofit organization.